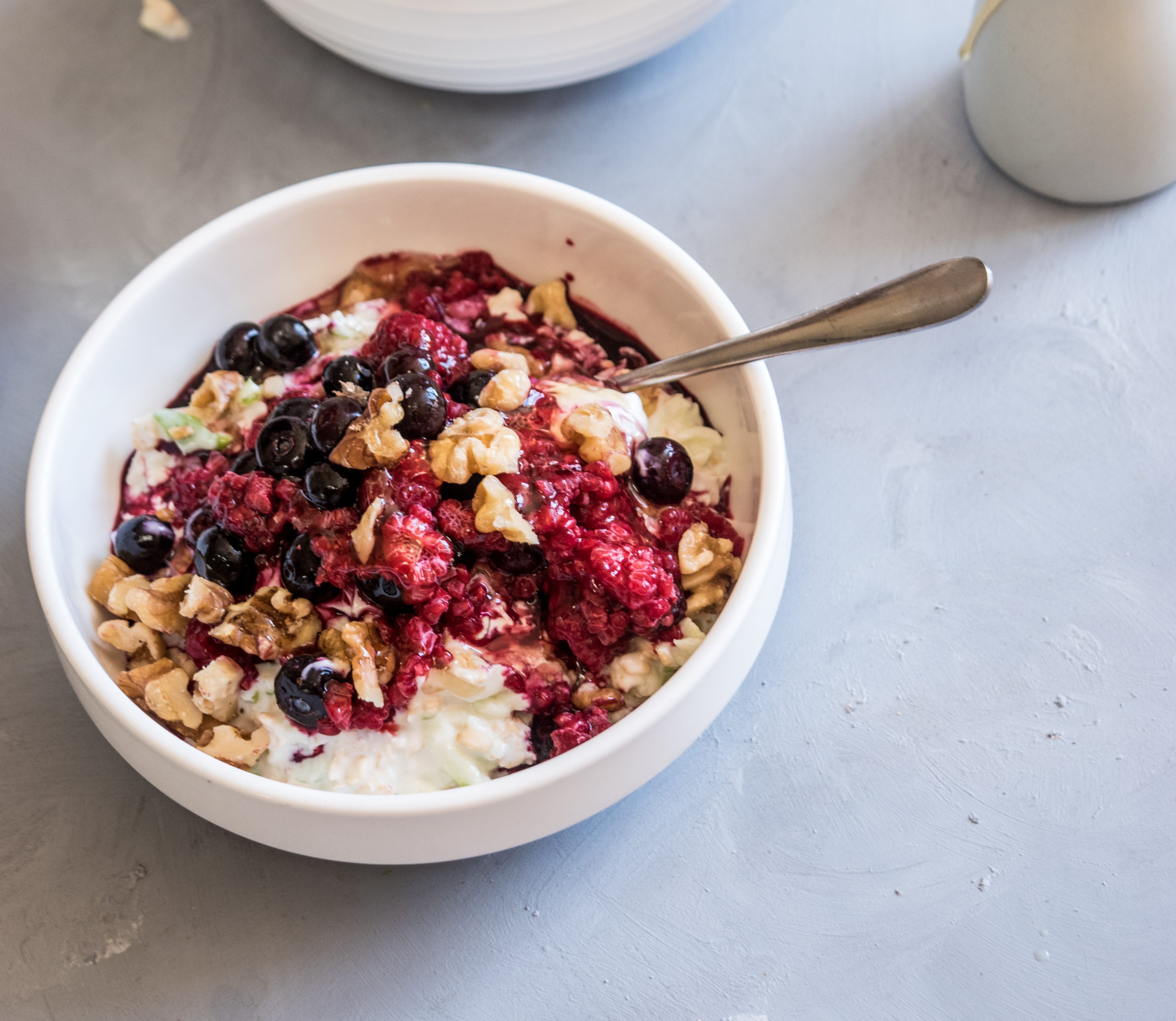 I eat this Bircher muesli basically every morning before I head off to work – except maybe in winter, where I switch it up to porridge – because well Melbourne is cold in the morning!
I have eaten this for breakfast for as long as I can remember – so why am I so obsessed with it?
Oats are a great source of valuable soluble fibre called beta-glucan, which helps to reduce cholesterol levels as well as reduce blood sugar levels and your insulin response. This is a vital thing you want out of your breakfast, as it limits the 'highs' and 'lows' you can get throughout the day when your body reacts to foods you eat.
In addition to the benefits of oats, the grated apple adds a little bit of natural sweetness, flavour and a valuable source of vitamins and minerals! Topped off with berries for antioxidants and walnuts for healthy fats to feed your brain!
To see how I make watch this video:
Like what you see? Click on the video to subscribe to my channel so you don't miss a video!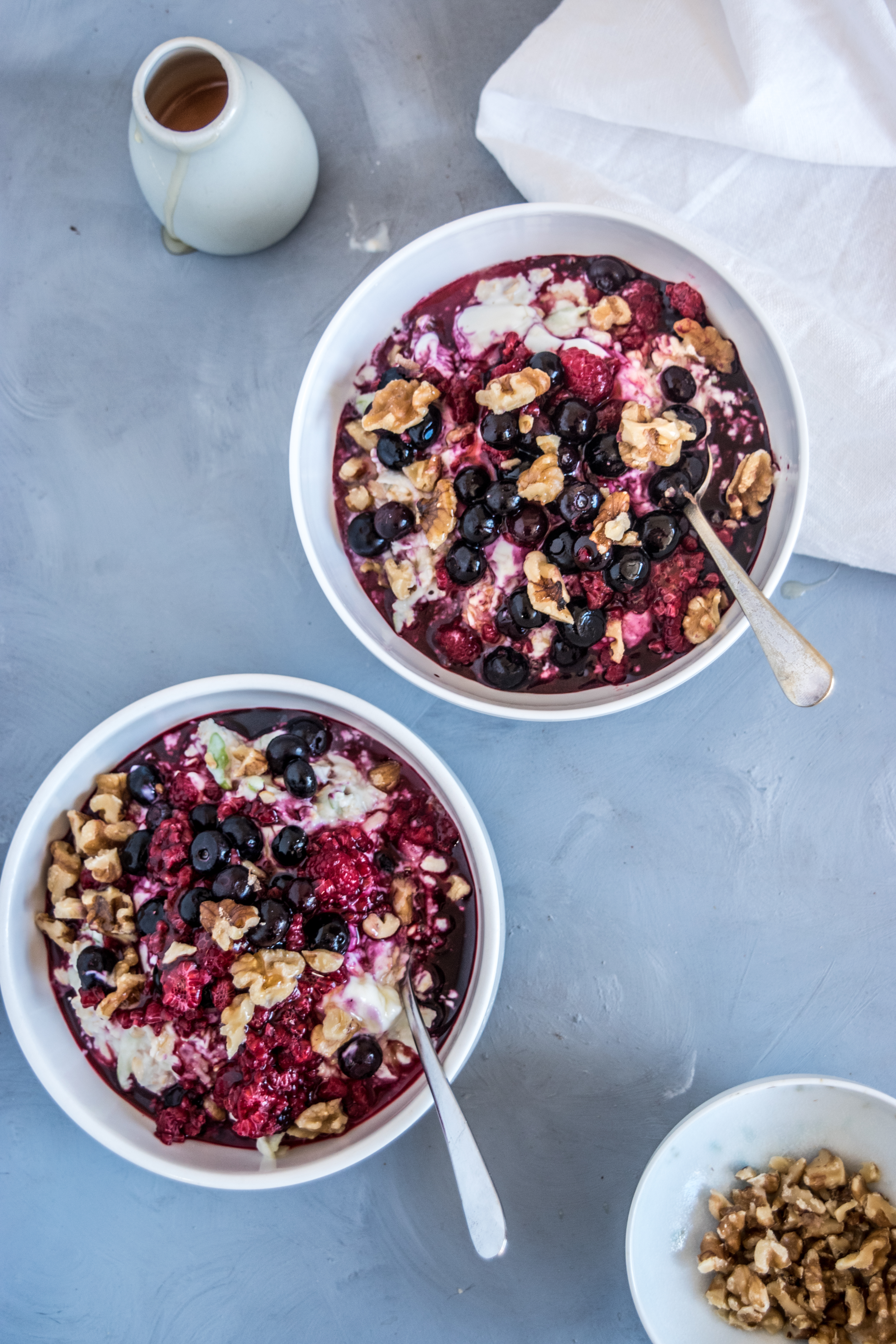 Bircher Muesli
[Description]
[row]
[column md="3″]
[Ingredients]
SERVES: 2
INGREDIENTS:
2/3 cup Rolled oats
1/2 cup water
1 green apple
1/2 cup greek yoghurt + 2 tbsps
1/2 cup frozen berries
1 tbsp walnuts, crushed
honey to serve
[/Ingredients]
[/column]
[column md="9″]
[Method]
Prep TIME: 10mins + overnight
Method:
Combine water and oats in a small bowl. Cover and place in the fridge for at least 4hrs or overnight. In the morning, mix through grated apple and 1/2 cup yoghurt. Serve into bowls and top with extra yoghurt. Heat the Berries in the microwave for 30s-1min. Then divide them among the two bowls, top with crushed walnuts and finish with honey.
Tip: I make this for four ways worth (so for a single person, double the recipe) and keep it in the fridge for a quick breakfast. Only add toppings on the day you are going to eat it!
[/Method]
[/column]
[/row]
[/Description]
[row]
[/row]
https://www.goodlittleeaters.com/wp-content/uploads/2018/04/DSC_0621-e1535839001842.jpg
3459
3985
Shelley
https://www.goodlittleeaters.com/wp-content/uploads/2022/01/Good-Little-Eaters-Web-Logo.png
Shelley
2018-04-02 20:18:43
2019-04-02 14:33:24
Quick and Easy Bircher