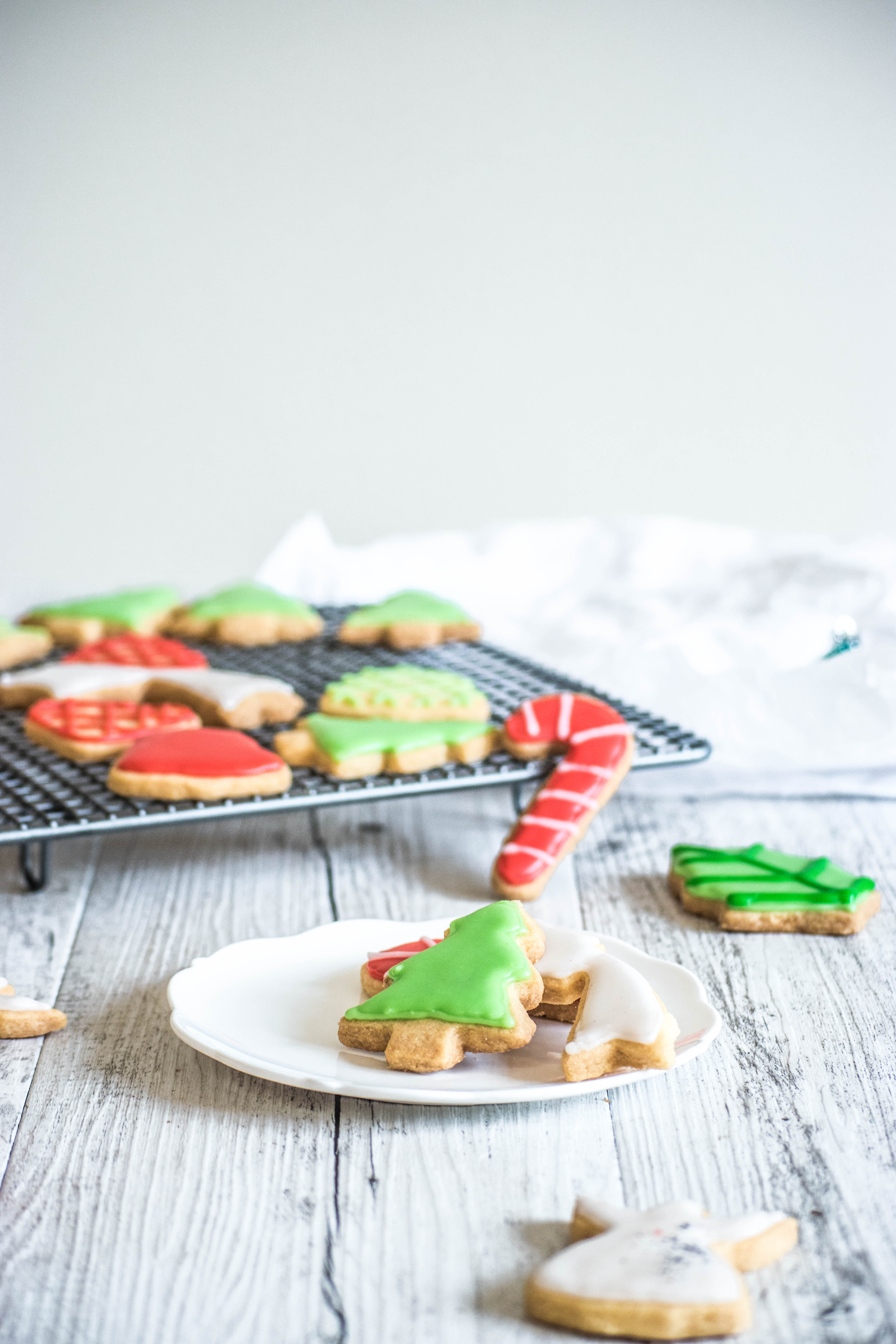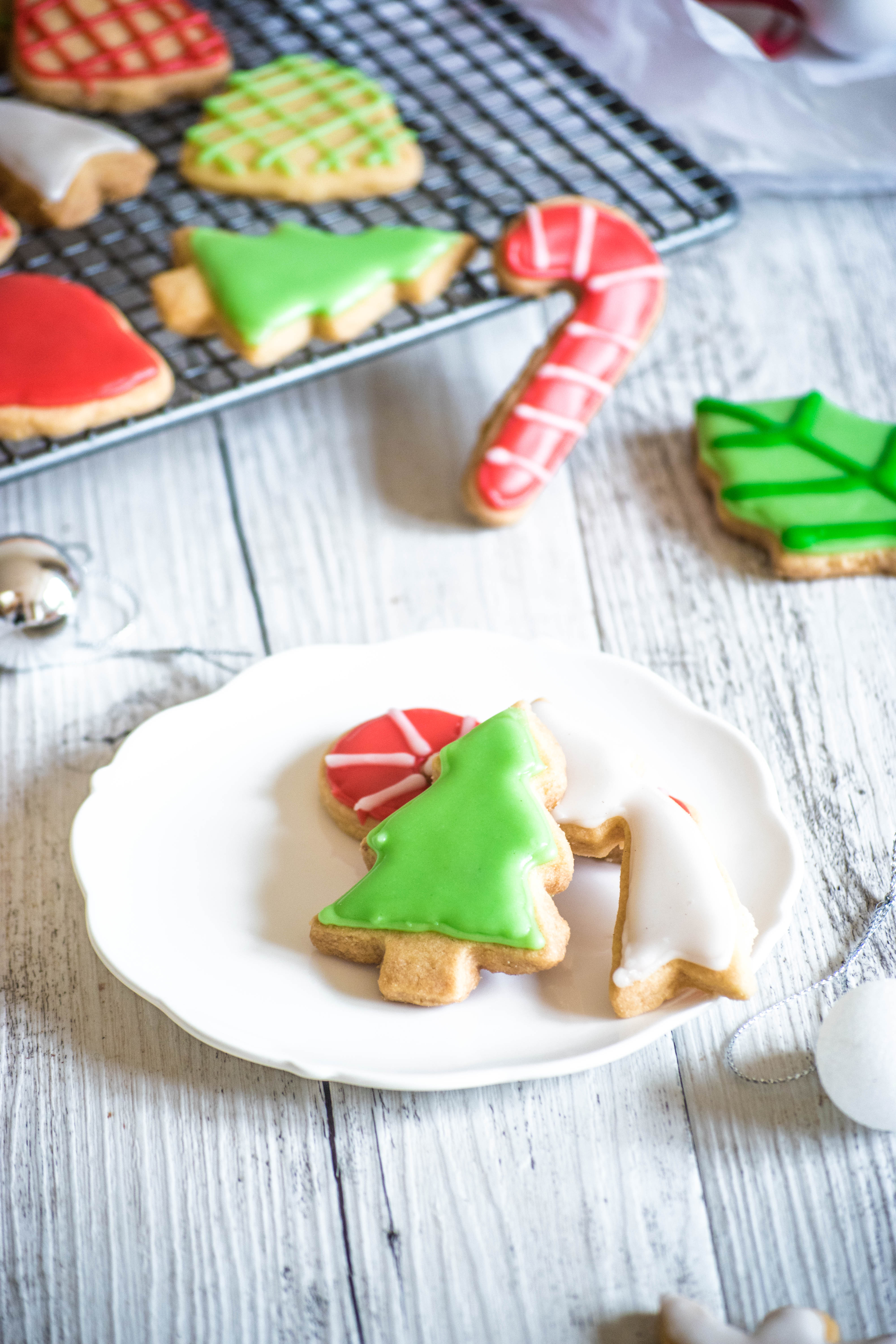 Christmas Short Bread
[Description]
[row]
[column md="3″]
[Ingredients]
SERVES: 40
INGREDIENTS:
Melted butter, to grease
225g (1 1/2 cups) plain flour
120g (2/3 cup) rice flour
100g (1/2 cup) CSR Caster Sugar
Pinch of salt
225g cold butter, coarsely chopped
Plain flour, extra, to dust
Icing
4 cups icing sugar
2tbsp-1/3 cup water
food colouring
[/Ingredients]
[/column]
[column md="9″]
[Method]
Prep TIME: 2hrs
Cooking TIME: 45min
Method:
Preheat oven to 150C. Brush 2 large baking trays with melted butter to lightly grease.
Combine the flour, rice flour, sugar and salt in a large bowl. Use your fingertips to rub in the butter until it resembles fine breadcrumbs. Turn onto a lightly floured surface and knead until smooth.
Roll dough out until 1cm thick. Use a 5cm-diameter star-shaped pastry cutter to cut shapes from dough. Place on prepared trays. Bake in the oven for 45 minutes, swapping trays halfway through cooking, or until shortbreads start to change colour.
Icing:
In a bowl sift icing sugar, add it water 1 tbsp at a time until you get a thick, yet smooth consistency. Divide into bowls and add food colouring to get desired colours. Spoon the icing into icing bags with a fine circle head. You can do whatever patterns your heart desires! However, if you are wanting to cover the whole cooking the best method is to create a 'Dam'. Outline the cookie with icing. Allow that to set for 1minute. Then drizzle icing over the inside of the cookie so it is covering about 95% of the cookie. Use a toothpick to spread the icing into the gaps.
[/Method]
[/column]
[/row]
[/Description]
[row]
[/row]
Love this recipe? Leave a comment below! Here are some other recipes you may love:
https://www.goodlittleeaters.com/wp-content/uploads/2017/12/DSC_0822.jpg
6000
4000
Shelley
https://www.goodlittleeaters.com/wp-content/uploads/2022/01/Good-Little-Eaters-Web-Logo.png
Shelley
2017-12-22 06:22:06
2020-06-22 10:09:29
Christmas Shortbread