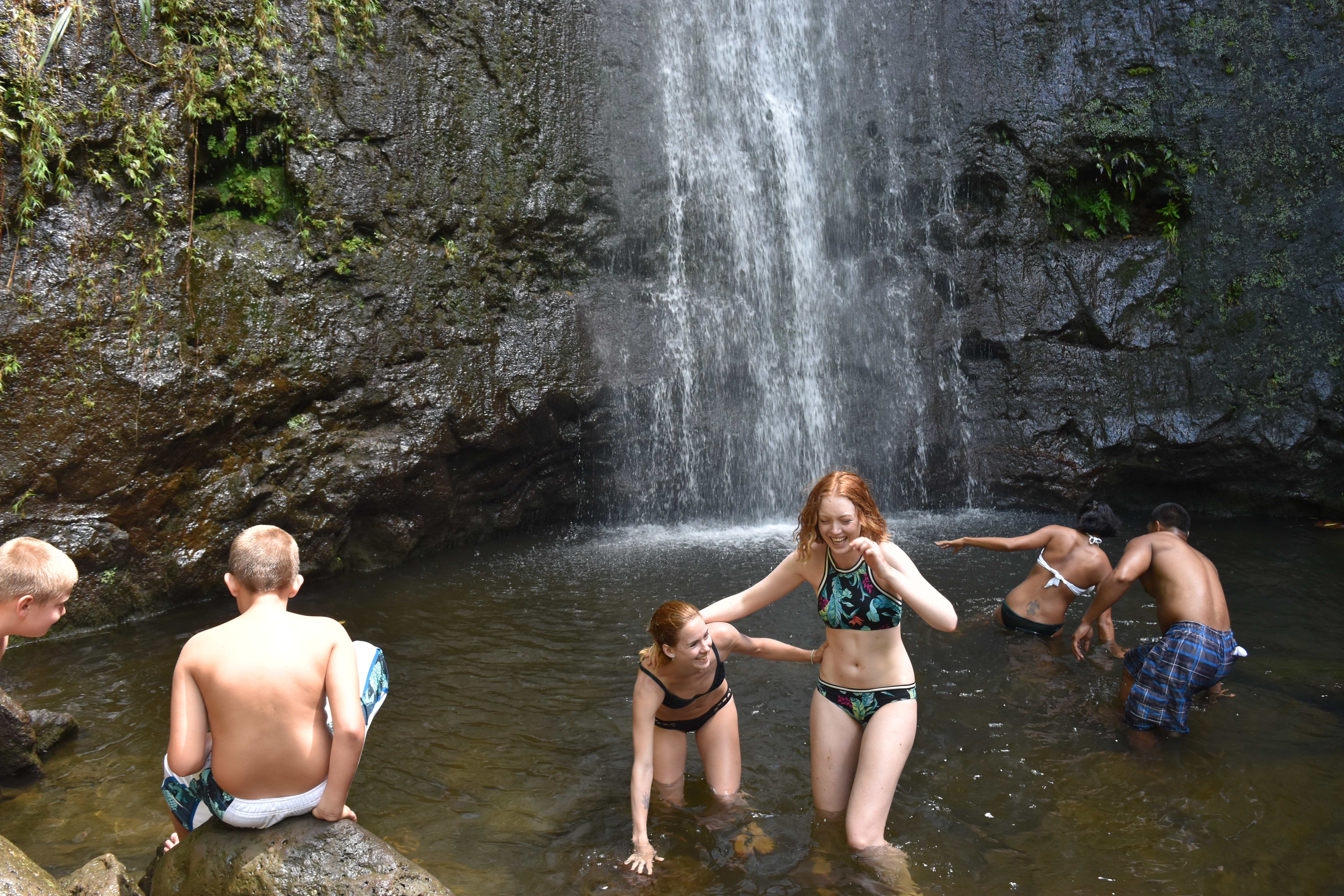 The most common excuse I hear as a nutritionist, is that it is too expensive to eat healthy… Trust me I get it, life can be expensive! The past six years, I have lived out of home – 5.5 of which I was a poort uni student. I was lucky enough to live on campus for two of those years. But for three years I had to do a lot of adulting.. Paying my own bills, cooking for myself, working to pay said bills, you get it? – I will never take a full-time wage for granted because of those years!!
Freezing on the Top of the Effiel tower in Paris
Food for me, has also been a high priority on my budgeting list (lets just say, food is basically my life), yet still I have managed to budget, and not miss out on any of the fun things that come with being a student – I even managed to save enough to take myself on a 3month holiday around Europe, and a year later buy a professional camera and travel to Hawaii for 2 weeks. Whilst I must say – leading a Nutritious Healthy and most importantly Delicious diet!
HOW DID I DO IT? you might ask…
The best tip I can give to eating healthy on a tight budget is to Eat Seasonally. 
You know that time around mid-September when strawberries drop from $6 to just $2 a punnet? Or when you know summer is just around the corner because score a tray of mangoes for just $10?
When the right climate comes around, it is a lot easier to grow and harvest produce, this is one of the reasons the price dramatically drops when the produce is in season!
To get you started, I shared my favourite summer season Quiche  – Ham and Tomato Quiche – on my blog. This quiche costs me just $7.75 to make. It is packed full of all those important macro nutrients – Carbs, Protein, Fat! So not only is it nutritiously balanced I was able to get 6 meals out of it (thats just $1.29 a serve!!!)
Add a little salad to the side and you have yourself a healthy lunch for every day of the week for just $2. Yep thats right lunch for just $2 a day. Opposed to spending $10 a day on takeout.
The best way to pick up seasonal cheap produce is to head to your local market, or local fruit shop.
So now its time for a challenge. I challenge you to find your local markets, buy only season fruits and vegetable this week and start to see the savings roll in!
Tag me on instagram to share your market experience with me // or comment below to tell me about your favourite market in your local area!
Shelley xx
https://www.goodlittleeaters.com/wp-content/uploads/2017/11/DSC_0608.jpg
4000
6000
Shelley
https://www.goodlittleeaters.com/wp-content/uploads/2022/01/Good-Little-Eaters-Web-Logo.png
Shelley
2017-12-10 07:48:05
2017-12-16 00:28:51
Eat Seasonally on a Budget