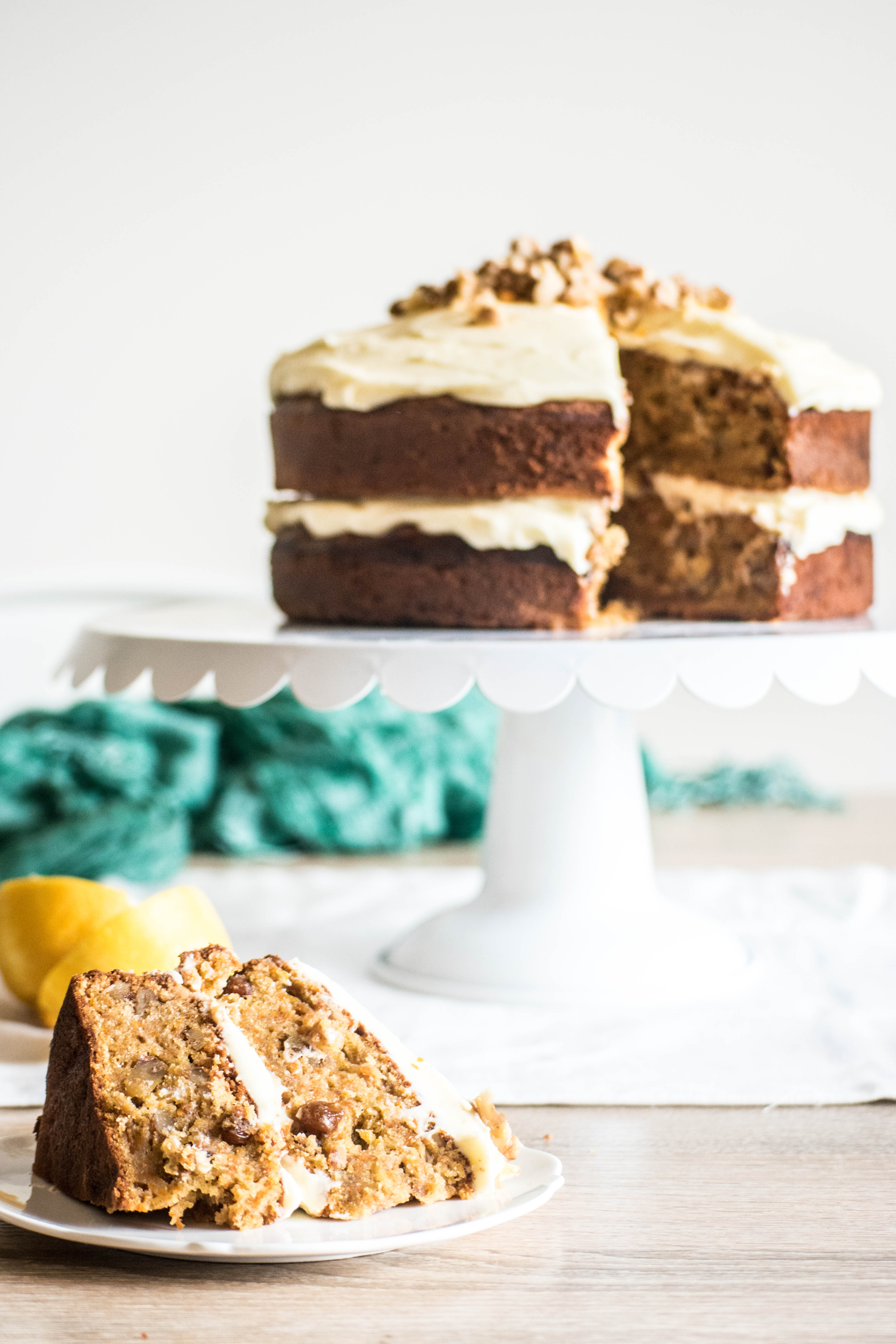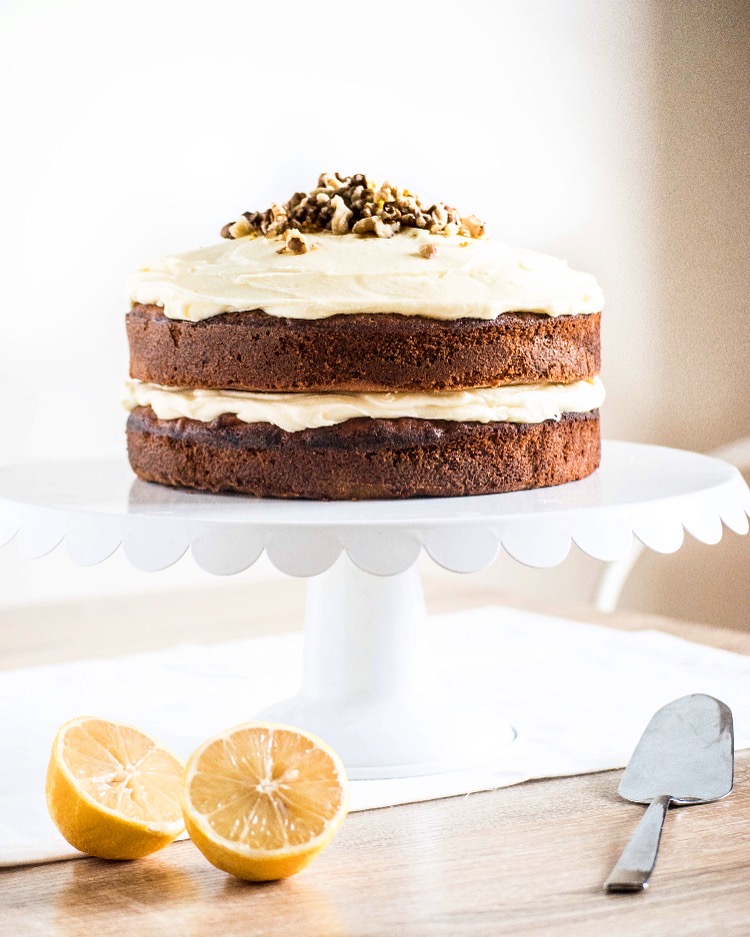 Layered Carrot Cake
[Description]
[row]
[column md="3″]
[Ingredients]
SERVES: 12
INGREDIENTS:
2 cups plain flour
2tsp baking powder
1 ½ tsp cinnamon
1tsp nutmeg
½ tsp ginger
1 ¼ cup oil (rice bran or sunflower) – can use coconut, but the flavour will come through in the cake slightly
1 cup natvia
1 tsp vanilla extract
4 large eggs
3 cup grated carrot (5-6 medium carrots)
1 cup chopped walnuts
1.2 cup raisins
Icing
225g cream cheese
50g butter
2 cups Natvia icing mixture
1 tbsp lemon juice
½ cup chopped walnuts for topping
[/Ingredients]
[/column]
[column md="9″]
[Method]
Prep TIME: 20mins
Cooking TIME: 40mins
Method:
Heat oven to 180 Degrees. Prepare two 8inch cake tins – grease, baking paper on the bottom and flour the sides of the tin.
In a large bowl whisk oil, natvia and vanilla. Whisk eggs in one at a time until smooth. Add in flour, baking powder and spices and whisk until just combined, mixing with a wooden spoon. Stir in carrots, walnuts and sultanas. Divide the batter among the two cake tins. Then bake in the oven for 35mins or until golden and cooked through. Allow the cakes to cool for 10mins before turning them out onto a wire rack to cool completely.
To prepare to icing: Beat cream cheese and butter with electric mixer until creamy. Then beat in ½ cup sugar at a time until light and fluffy. Finally, beat in lemon juice. If the mixture seems too soft, chill it for 10mins.
Place one cake on a plate. Spread with half of the icing, then place the second cake on top. Pressing down slightly to remove air bubbles. Then spread the remaining icing on top of the cake and finish with the walnuts.
[/Method]
[/column]
[/row]
[/Description]
[row]
[/row]
https://www.goodlittleeaters.com/wp-content/uploads/2018/01/DSC_0929-e1536222295788.jpg
3465
4005
Shelley
https://www.goodlittleeaters.com/wp-content/uploads/2022/01/Good-Little-Eaters-Web-Logo.png
Shelley
2018-01-19 10:56:48
2020-06-22 10:12:17
Healthy Layered Carrot Cake