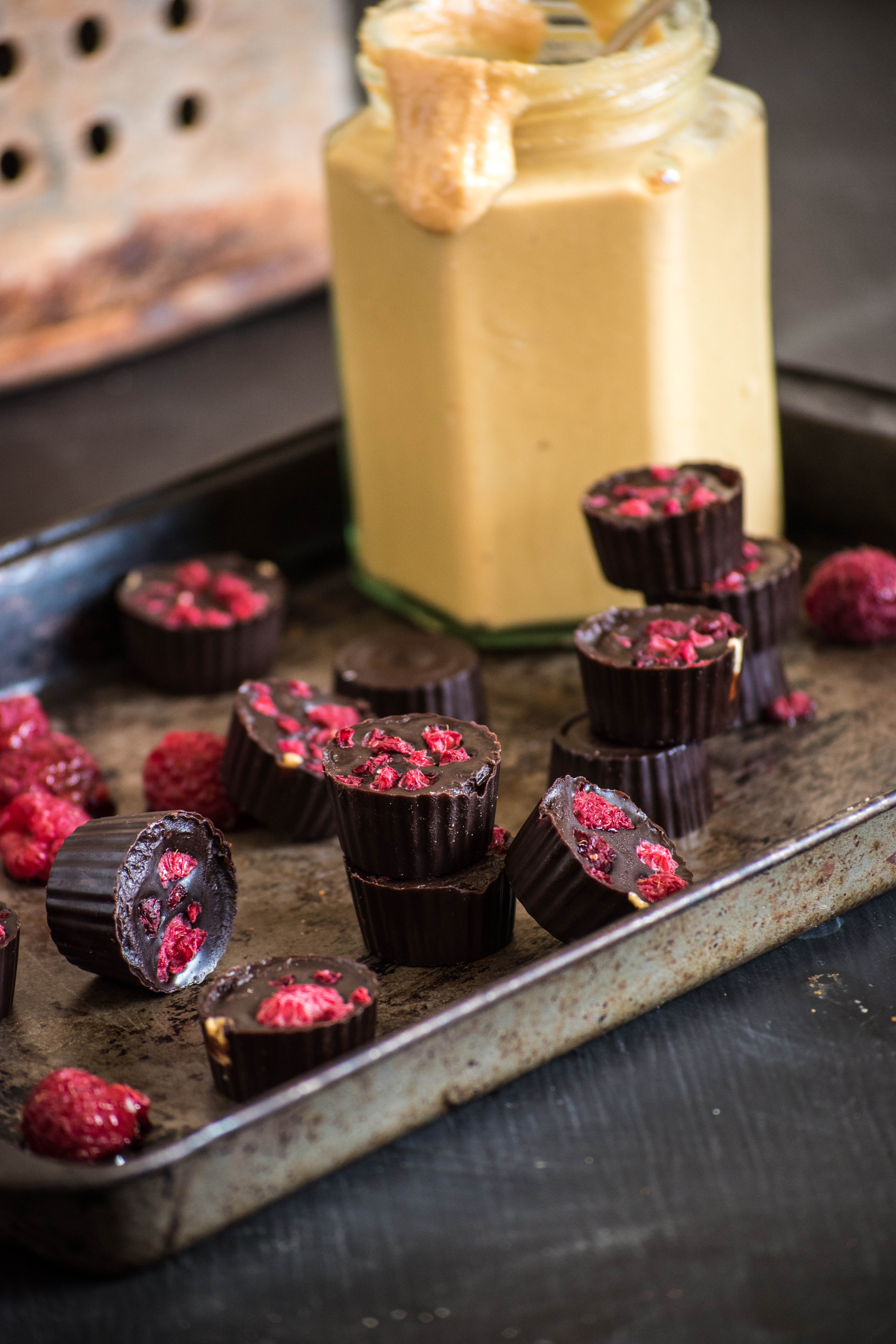 Description!!!!
PB and Raspberry Bites
[Description]
[row]
[column md="3″]
[Ingredients]
SERVES: 12
INGREDIENTS:
 1/4 cup cacao and

1 tbsp rice malt syrup)

1/2 cup Coconut Oil

1/2 cup Natural Peanut Butter

2 tbsp frozen raspberries
[/Ingredients]
[/column]
[column md="9″]
[Method]
PREP TIME: 10mins
COOKING TIME: 2hrs
Method:
Fill a small saucepan with water and place over a low heat. Place a bowl on top of the saucepan. Melt the coconut oil in the bowl, when smooth remove from heat then whisk in rice malt syrup and cacao. Fill chocolate moulds 1/3 of the way with chocolate mix. Then allow to set in freezer or fridge for 30mins. Remove and spoon 1/4-1/2 tsp peanut butter into the moulds – depending on the size of your moulds. Then fill the moulds with remaining chocolate mixture, top with crushed frozen raspberries and allow to chill in the fridge for at least 4 hrs. Enjoy!
[/Method]
[/column]
[/row]
[/Description]
[row]
[/row]
https://www.goodlittleeaters.com/wp-content/uploads/2017/11/DSC_0955.jpg
6000
4000
Shelley
https://www.goodlittleeaters.com/wp-content/uploads/2022/01/Good-Little-Eaters-Web-Logo.png
Shelley
2017-11-08 08:28:36
2020-06-22 10:06:36
PB + Raspberry Bites