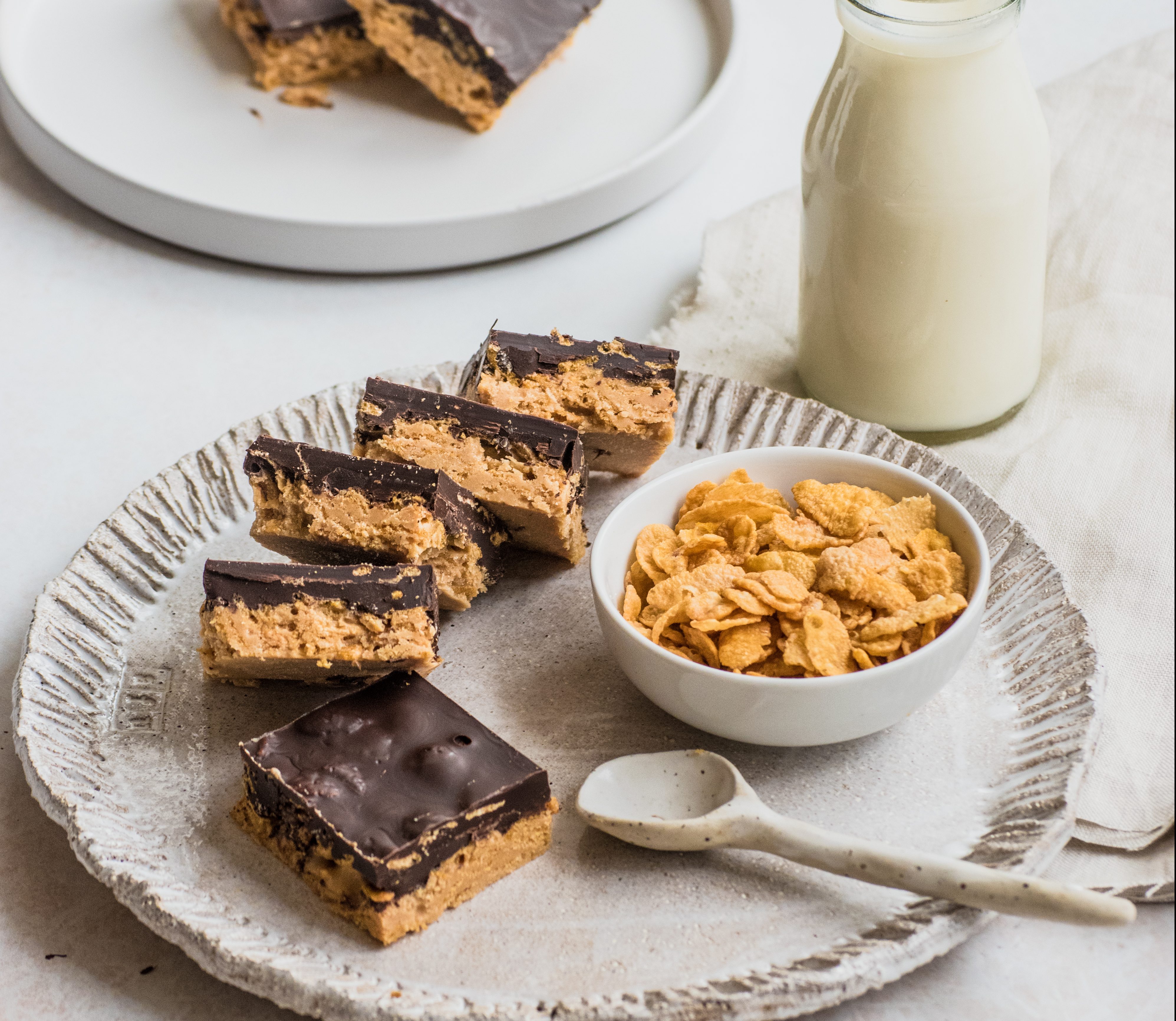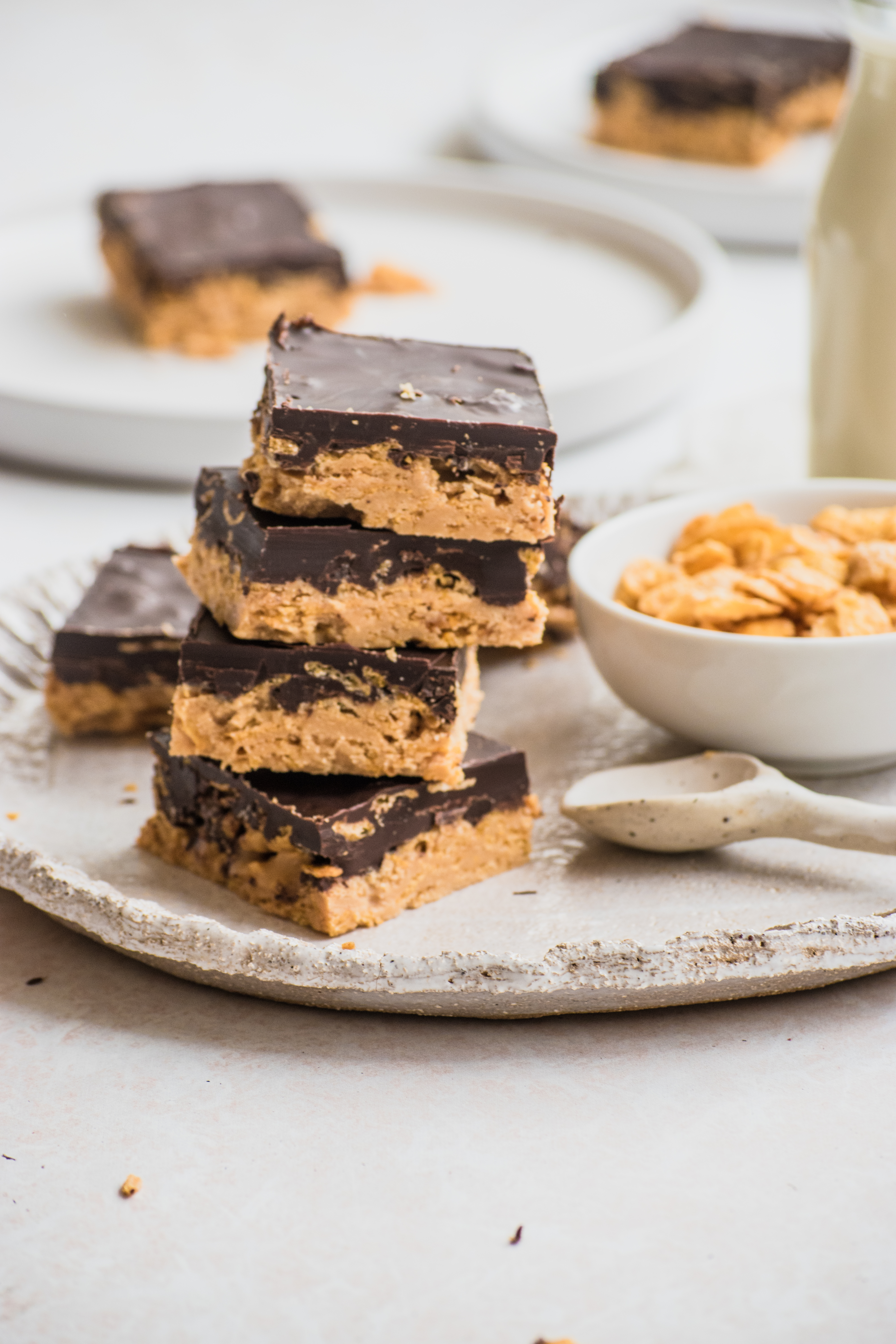 Peanut Butter Crunch Slice
[Description]
[row]
[column md="3″]
[Ingredients]
SERVES: 16
INGREDIENTS:
1 cup peanut butter
1/3 cup honey
3.5 cups corn flakes
1/3 cup coconut oil
Topping
300g chocolate
1/3 cup coconut oil
[/Ingredients]
[/column]
[column md="9″]
[Method]
Prep TIME: 15mins
Cooking TIME: 4hrs + 2hrs
Method:
Melt the Peanut Butter, honey and Coconut oil in a small saucepan. Then pour over the cornflakes and stir to cover. Pour the mixture into a lined 8x8inch baking tray and press down with the back of a spoon. Set in the fridge for 4hrs or over night.
Meanwhile, melt the chocolate and coconut oil in a boil over a saucepan of water. Make sure the water is not touching the base of the boil. Once melted pour the chocolate over the peanut butter slice and return to the fridge to set for 2hrs. Use a hot knife to slice into squares.
Keep in the fridge for up to 1week or in the freezer for 1month – if it lasts that long!!
[/Method]
[/column]
[/row]
[/Description]
[row]
[/row]
https://www.goodlittleeaters.com/wp-content/uploads/2018/07/DSC_0072-e1535695342215.jpg
3465
3990
Shelley
https://www.goodlittleeaters.com/wp-content/uploads/2022/01/Good-Little-Eaters-Web-Logo.png
Shelley
2018-07-28 01:09:13
2019-04-02 14:29:48
Peanut Butter Crunch Slice