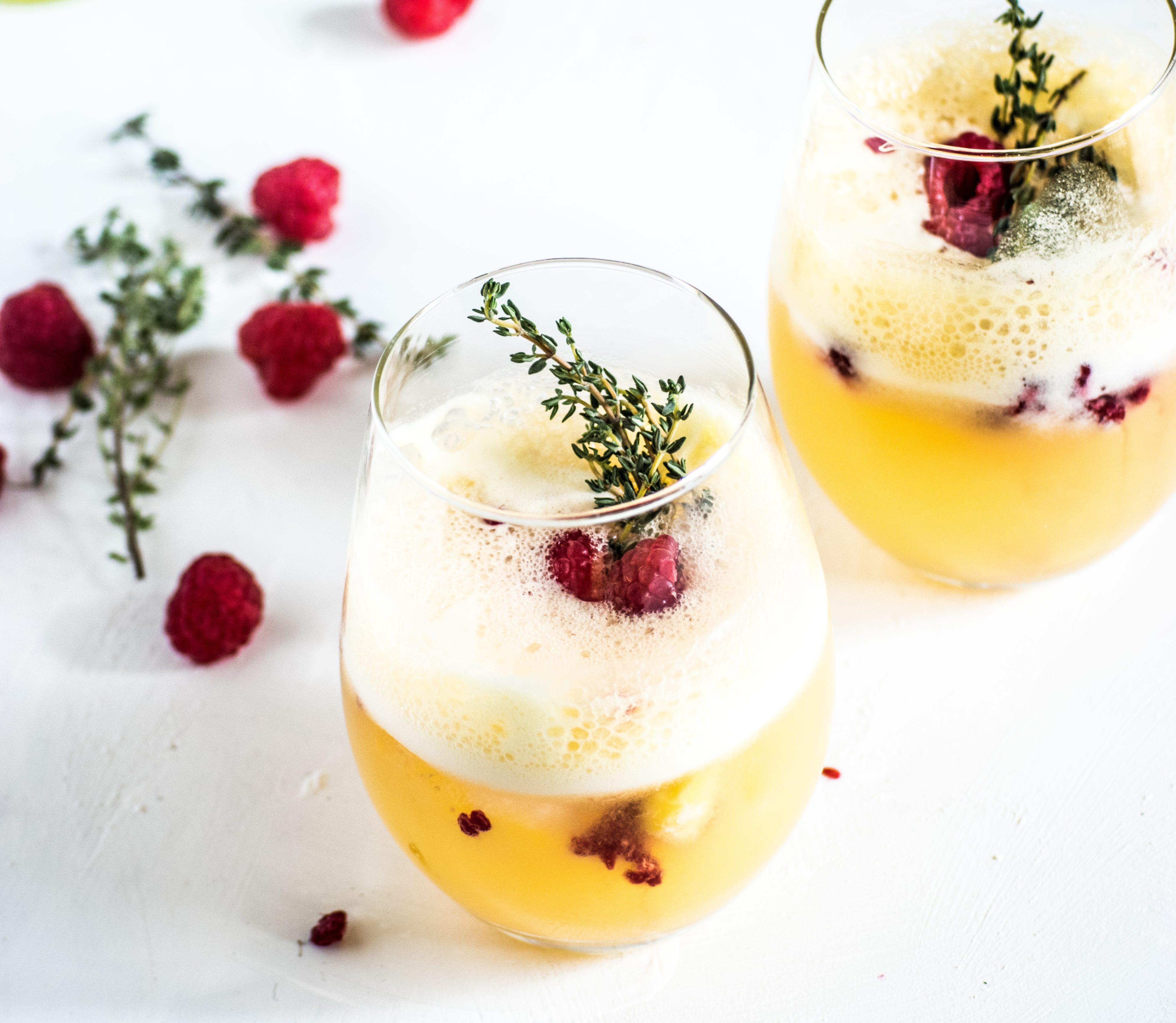 Feeling like a fancy cocktail without a headache the next day? I love to sip on special drinks over the weekend when I have a bit more time to put into it, but I don't always want the alcohol that comes with cocktails. So…. I present the Pine Tonic Mocktail. Refreshingly sweet pineapple couple with tart raspberries and tonic. Amazing!
Pine Tonic Mocktail
[Description]
[row]
[column md="3″]
[Ingredients]
SERVES: 2
INGREDIENTS:
½ cup frozen or fresh pineapple
½ cup water
200mL Raspberry tonic water
½ cup fresh raspberries
2 sprigs thyme
Ice
[/Ingredients]
[/column]
[column md="9″]
[Method]
Prep TIME: 10mins
Method:
Add pineapple and water into a blender and blend on high for 30secs. Put Ice in the bottom of the glasses. Pour half of the pineapple mixture into each glass, top with raspberry tonic, fresh raspberries and decorate with thyme.
[/Method]
[/column]
[/row]
[/Description]
[row]
[/row]
https://www.goodlittleeaters.com/wp-content/uploads/2018/04/DSC_0474-e1535838220656.jpg
3467
3985
Shelley
https://www.goodlittleeaters.com/wp-content/uploads/2022/01/Good-Little-Eaters-Web-Logo.png
Shelley
2018-04-10 07:59:48
2019-04-02 14:32:00
Pine Tonic Mocktail