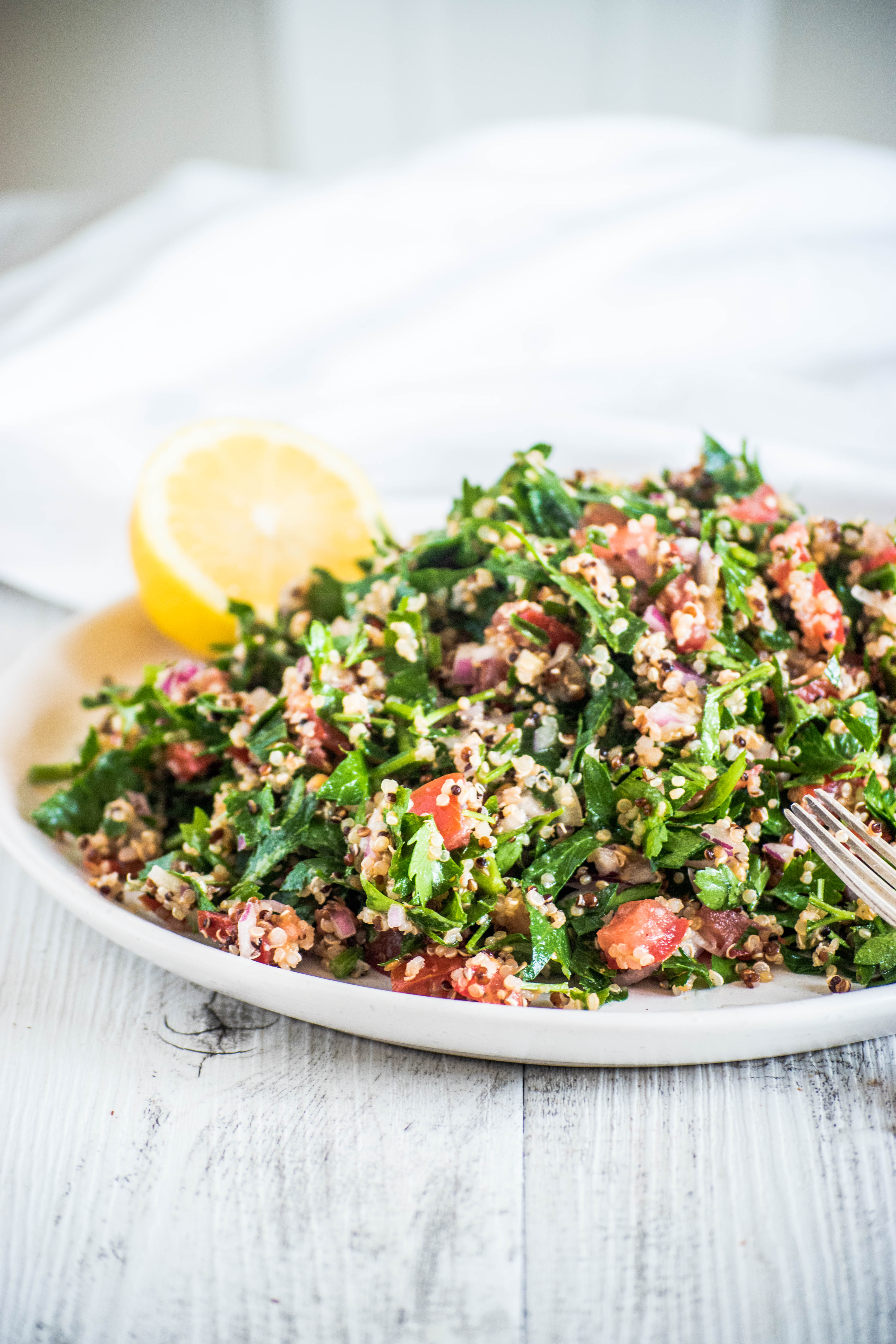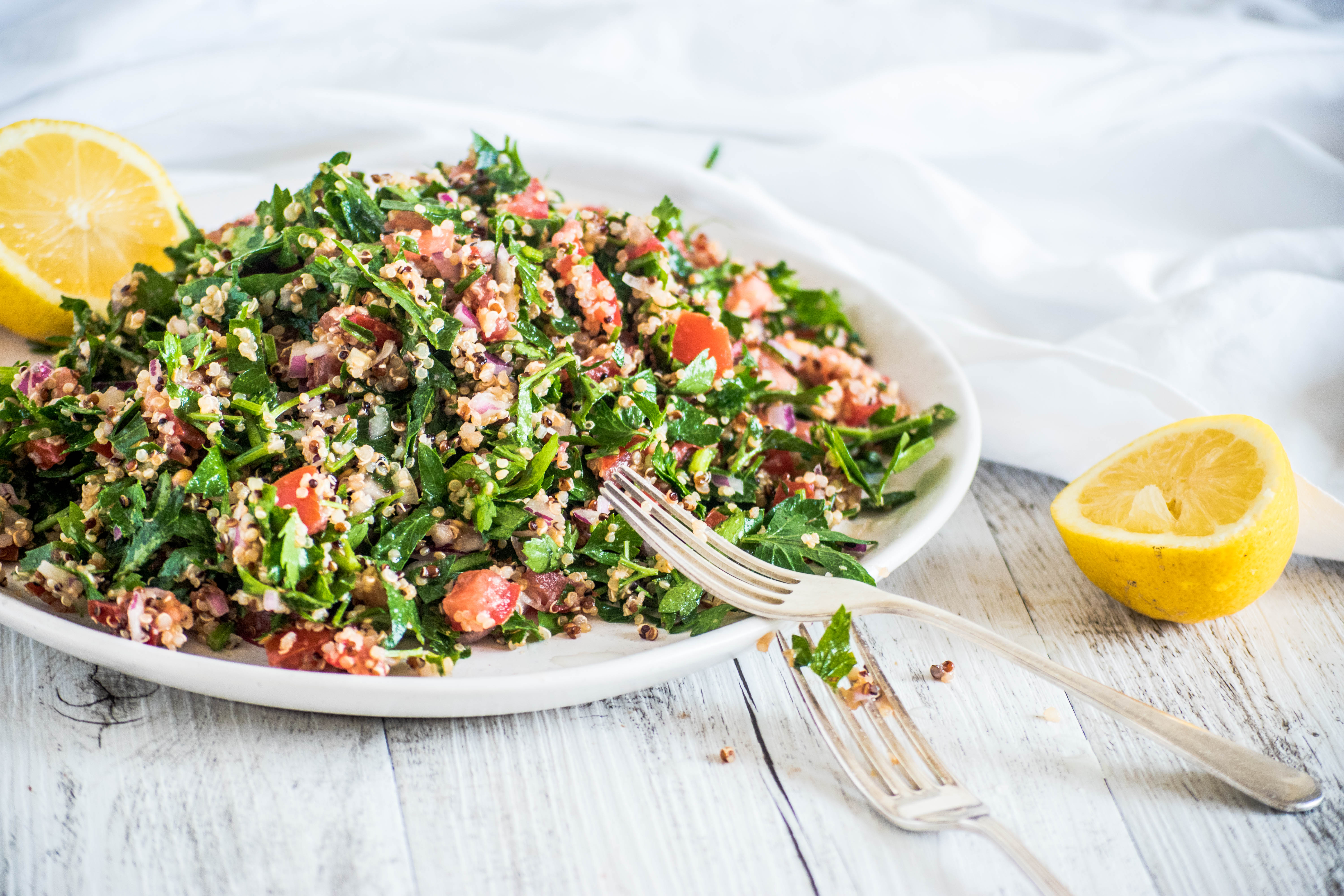 Quinoa Tabouli
[Description]
[row]
[column md="3″]
[Ingredients]
SERVES: 6
INGREDIENTS:
1 cup Quinoa3 cup water

2 bunches of flat leaf parsley

4 tomatoes, chopped into 1 cm cubes

1 red onion, finely chopped

juice of 1 lemon

2 tbsp olive oil

salt and pepper
[/Ingredients]
[/column]
[column md="9″]
[Method]
Prep TIME: 45
Method:
Cook the quinoa. The best thing to know about quinoa is 1:3 Ratio, 1 cup of quinoa to 3cups of water. Place the water and quinoa in a small saucepan. Bring to the boil, then reduce to a simmer for 20mins or until all of the water is absorbed. Remove from heat and run a fork through the quinoa to fluff it up. Allow to cool completely.
Meanwhile, remove the stalks from the parsley, keep for use in other recipes. Then finely chop the leaves. Chop the tomato and red onion.
Mix the parsley, tomato and red onion through the quinoa. Drizzle with oil and lemon juice, salt and pepper. Then mix with spoons – or with your hands.
Enjoy!
This is a delicious side for your Christmas lunch or work lunches.
[/Method]
[/column]
[/row]
[/Description]
[row]
[/row]
Love this recipe? Leave a comment below! Here is another recipe you may love:
https://www.goodlittleeaters.com/wp-content/uploads/2017/12/DSC_0703.jpg
6000
4000
Shelley
https://www.goodlittleeaters.com/wp-content/uploads/2022/01/Good-Little-Eaters-Web-Logo.png
Shelley
2017-12-19 17:45:17
2020-06-22 10:09:10
Quinoa Tabouli