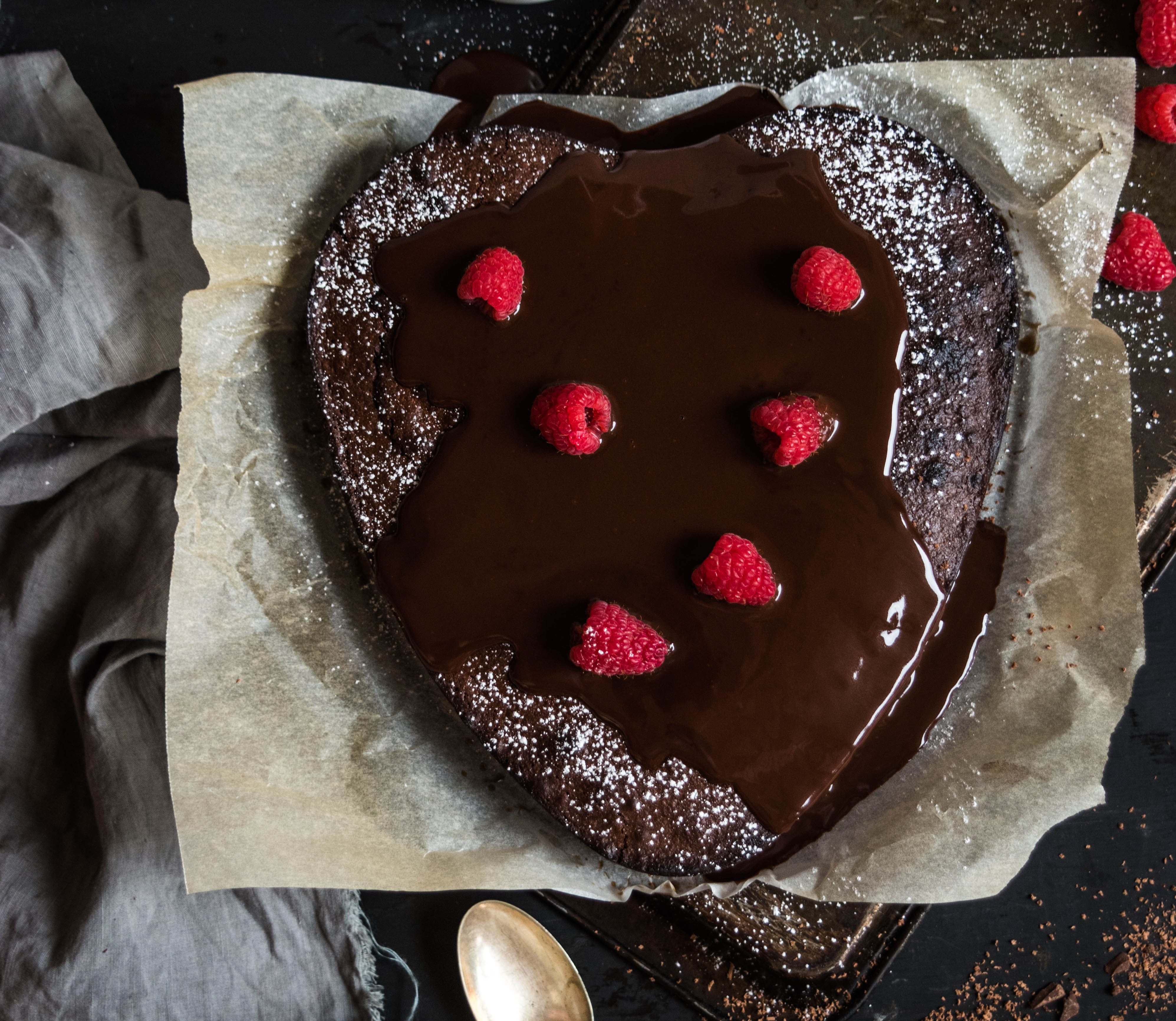 I celebrate valentines day early with my boyfriend when he came to visit me for the weekend (long distance fun…). I really can't complain! We went for a gorgeous bike ride along the Yarra river and stopped for a little picnic. But of course I had to bake him something – I think he expects it now… its kind of my thing.
This year I went digging to the back of my cupboard and found my Love Heart tin. My mum gave it to me 3 years ago, but I have never had a reason to use it – Jackson and I have always been apart for valentines day ha!!
SO this was the year I finally got to use it and make a big batch of my fudge choc brownies. So what are you waiting for, whip these together for your love, bae or whatever you want to call them?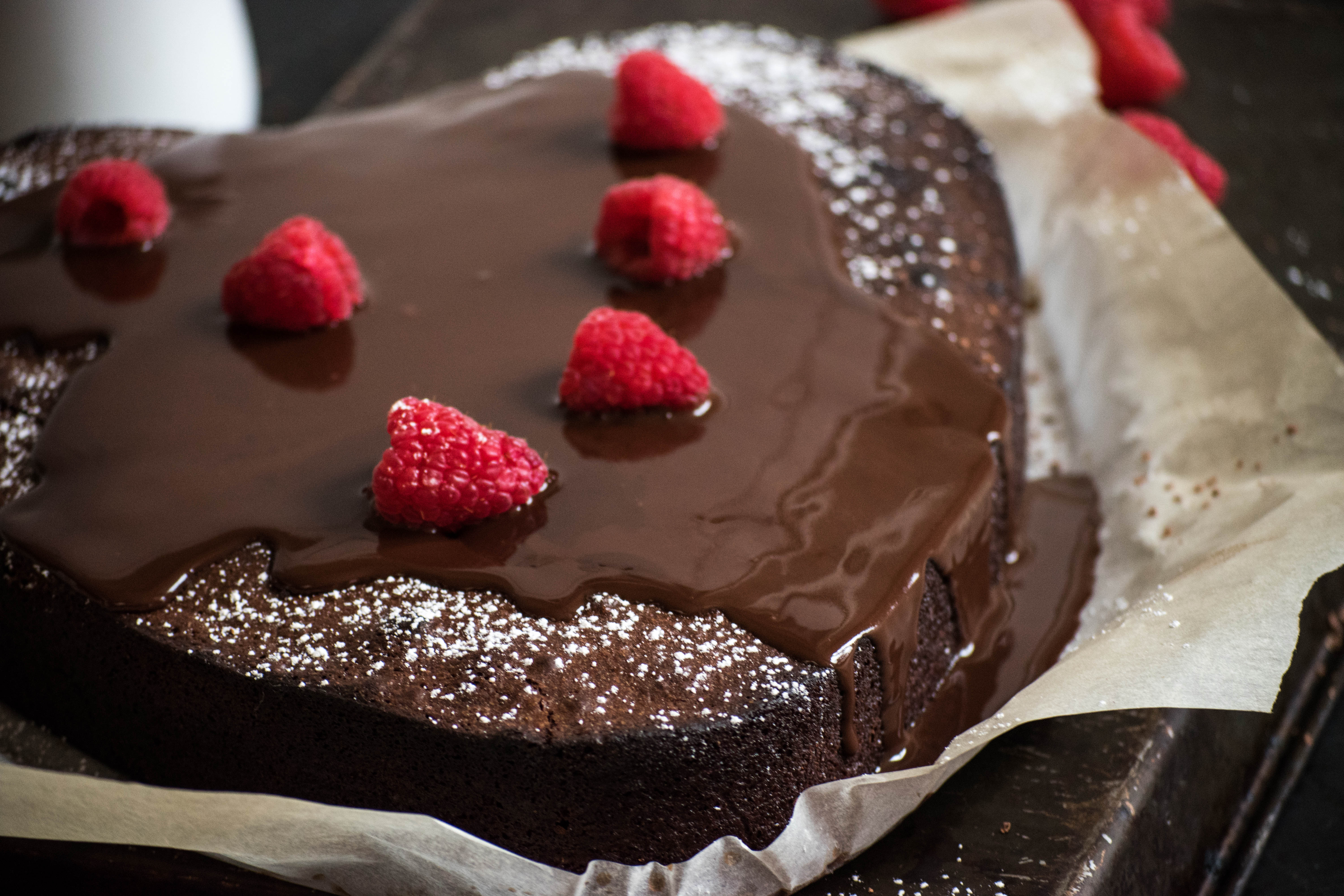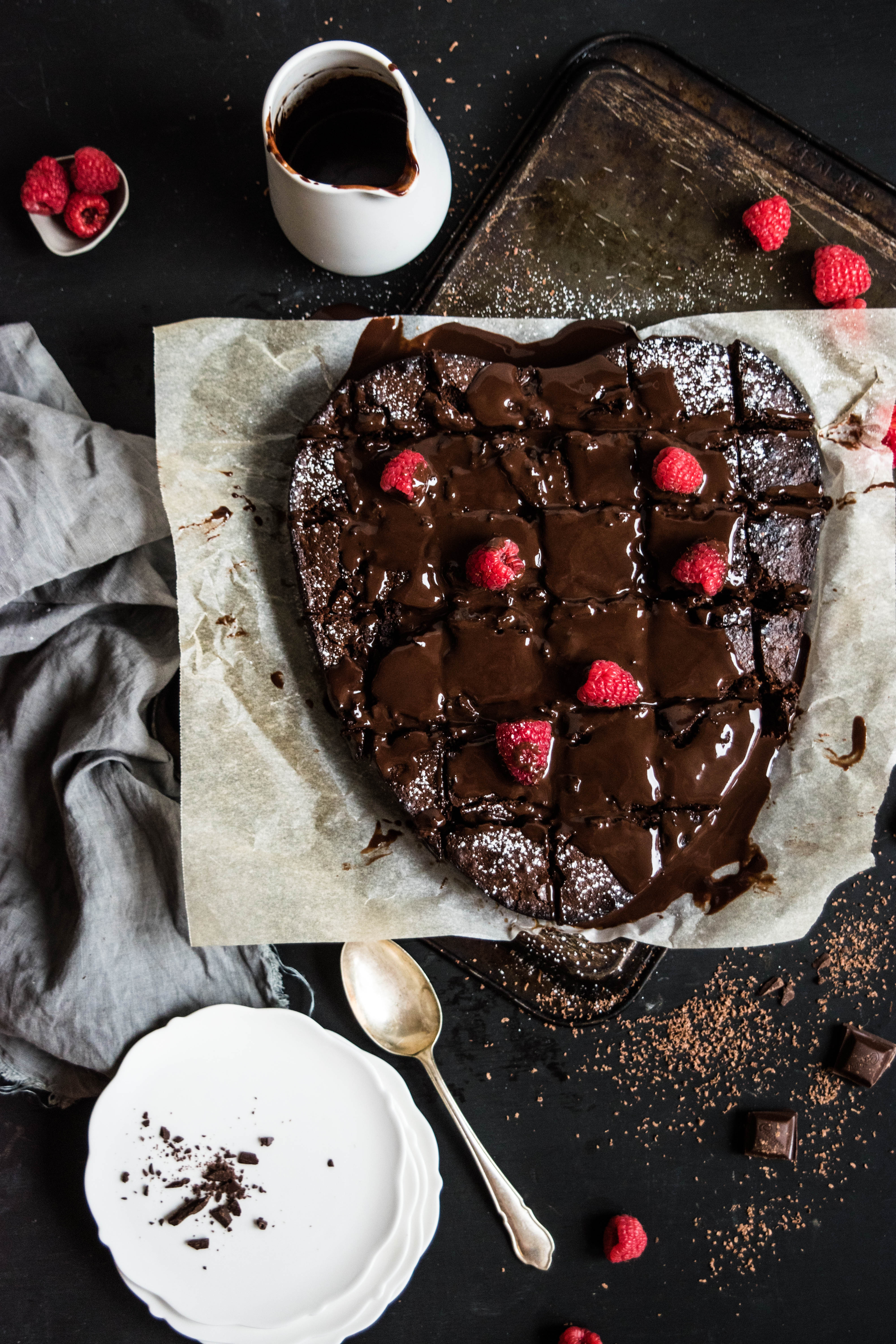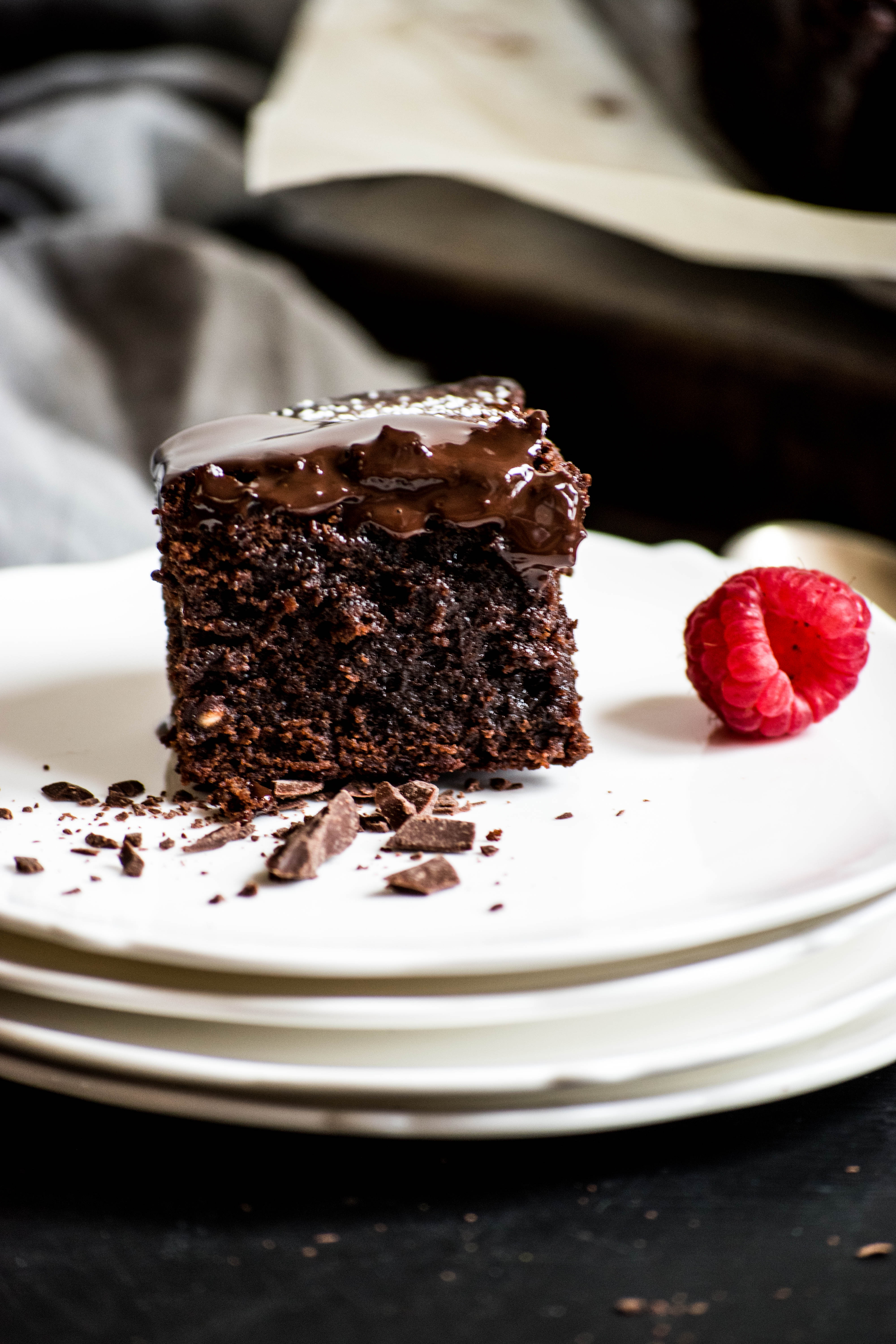 Fudgey Valentine Brownies
[Description]
[row]
[column md="3″]
[Ingredients]
SERVES: 20
INGREDIENTS:
250g butter
350g Dark Chocolate
6 eggs
2 tsp vanilla
3 cups Caster Sugar
1 1/2 cups Plain flour
1/2 cup Cacao
100mL Double Cream
Raspberries to serve
[/Ingredients]
[/column]
[column md="9″]
[Method]
Prep TIME: 15mins
Cooking TIME: 50mins
Method:
Preheat oven to 180C/160C fan forced. Use your pan (I chose a love heart one for valentines day!) to stencil out baking paper to line the bottom of the pan. Then grease the sides of the tin.
Place butter and 250g chocolate in a heatproof bowl over a saucepan of simmering water (don't let the bowl touch the water). Stir with a metal spoon until melted. Remove from heat. Quickly stir in egg, sugar, flour, cocoa powder and vanilla until just combined. Pour into prepared pan. Bake for 50 minutes or until a skewer inserted in the centre comes out with moist crumbs clinging. Set aside to cool completely.
Meanwhile, make the chocolate ganache. Heat the cream in a small saucepan, until it just starts to bubble on the sides. Take off the heat and add the remaining 100g chocolate. Allow to sit for 10mins then stir until smooth. Allow cooling then drizzle of the brownies. Top with fresh raspberries.
Cut Brownies into the desired size, store in an airtight container for 1 week – but I doubt they will last that long!!
[/Method]
[/column]
[/row]
[/Description]
[row]
[/row]
https://www.goodlittleeaters.com/wp-content/uploads/2018/02/DSC_0377-e1535839594137.jpg
3465
3990
Shelley
https://www.goodlittleeaters.com/wp-content/uploads/2022/01/Good-Little-Eaters-Web-Logo.png
Shelley
2018-02-13 09:28:25
2020-06-22 10:01:30
Sweet Valentine Fudge Brownies