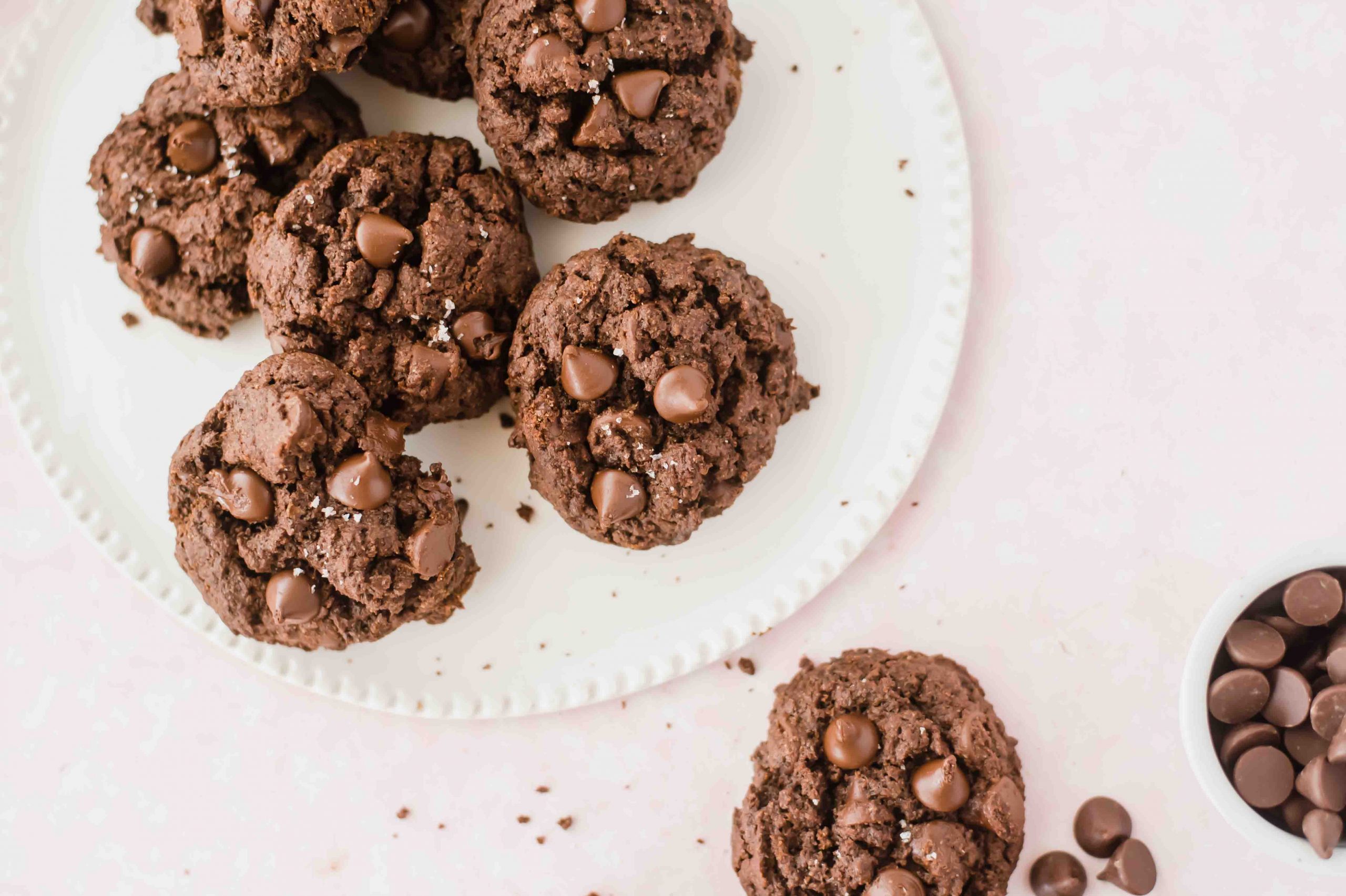 Filled to the brim with chocolate, you would think these double choc fudge cookies couldn't possibly be good for your kids! But that is where you're wrong. As far as sweet treats go, these cookies hold up pretty well in the 'nutrition department'. Made vegan using a flax egg, which is also a great source of omega threes. But if you're not vegan and don't have flax on hand it is totally suitable to sub in a normal egg in these chocolate cookies!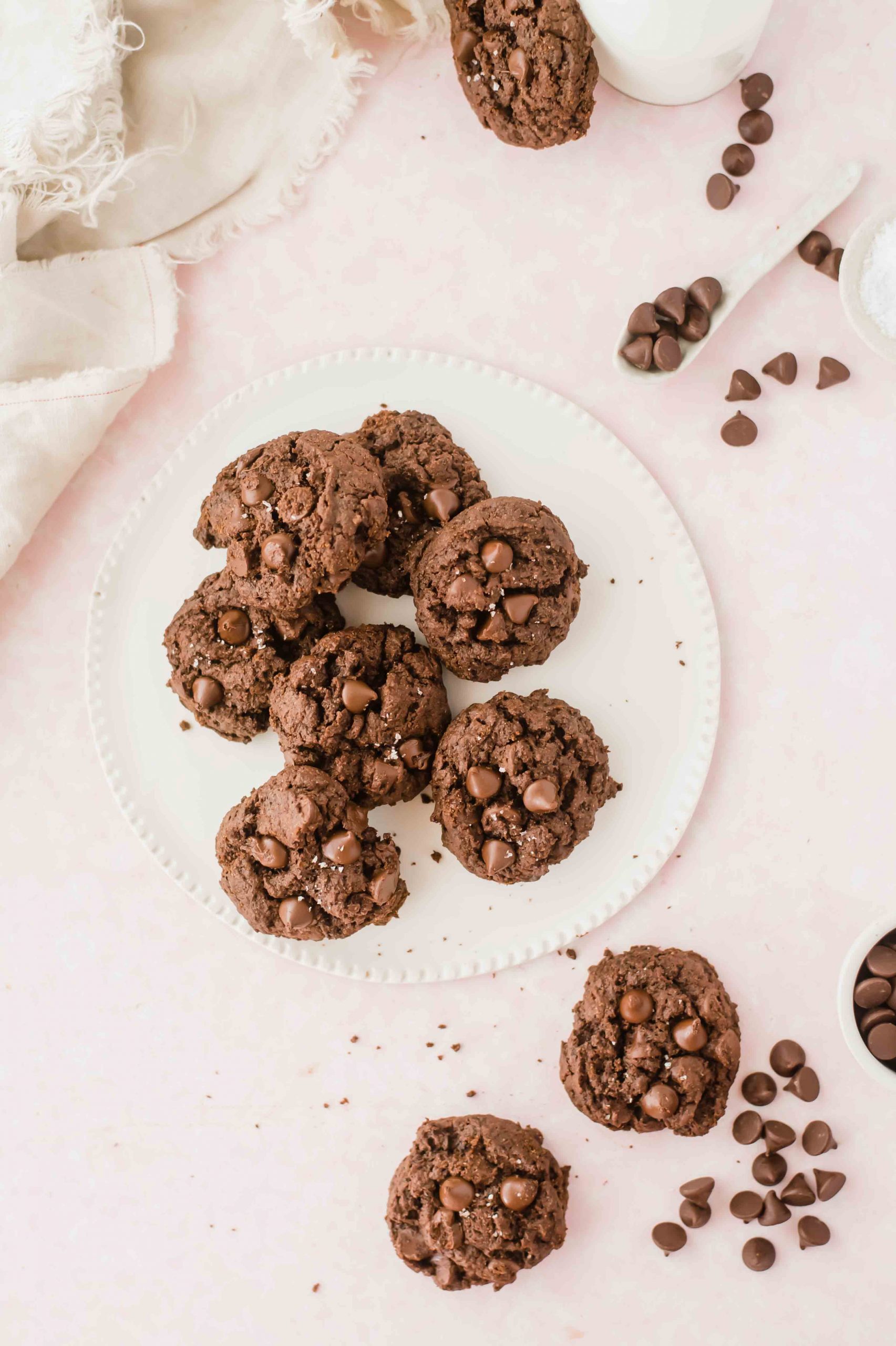 Why Oat Flour?
Truth – I have had a bag of oat flour in my pantry for AGES!!! And only just discovered it again as I was packing for my recent house move. So I thought why not give it a try. I always opt for wheat flour because I know how it works in baking, and well honestly it usually tastes the best (and there is absolutely no reason to fear it, unless you are gluten intolerant).
But with the recent influx of requests for gluten free treats for your kids I thought I should give it a whirl with these cookies – let me tell you this won't be the last time I use it! Oat flour gives such a great fudgey texture, similar to almond meal without the strong taste and well nuts so you can pack it in your kids lunch boxes!
Oat flour, or oats are also nutritional powerhouses. They are packed with B vitamins (if your vegan it is really important to be looking for sources of these as its traditionally found in meat!). Oats also have a great balance of protein and complex carbohydrates for sustained energy and satiety.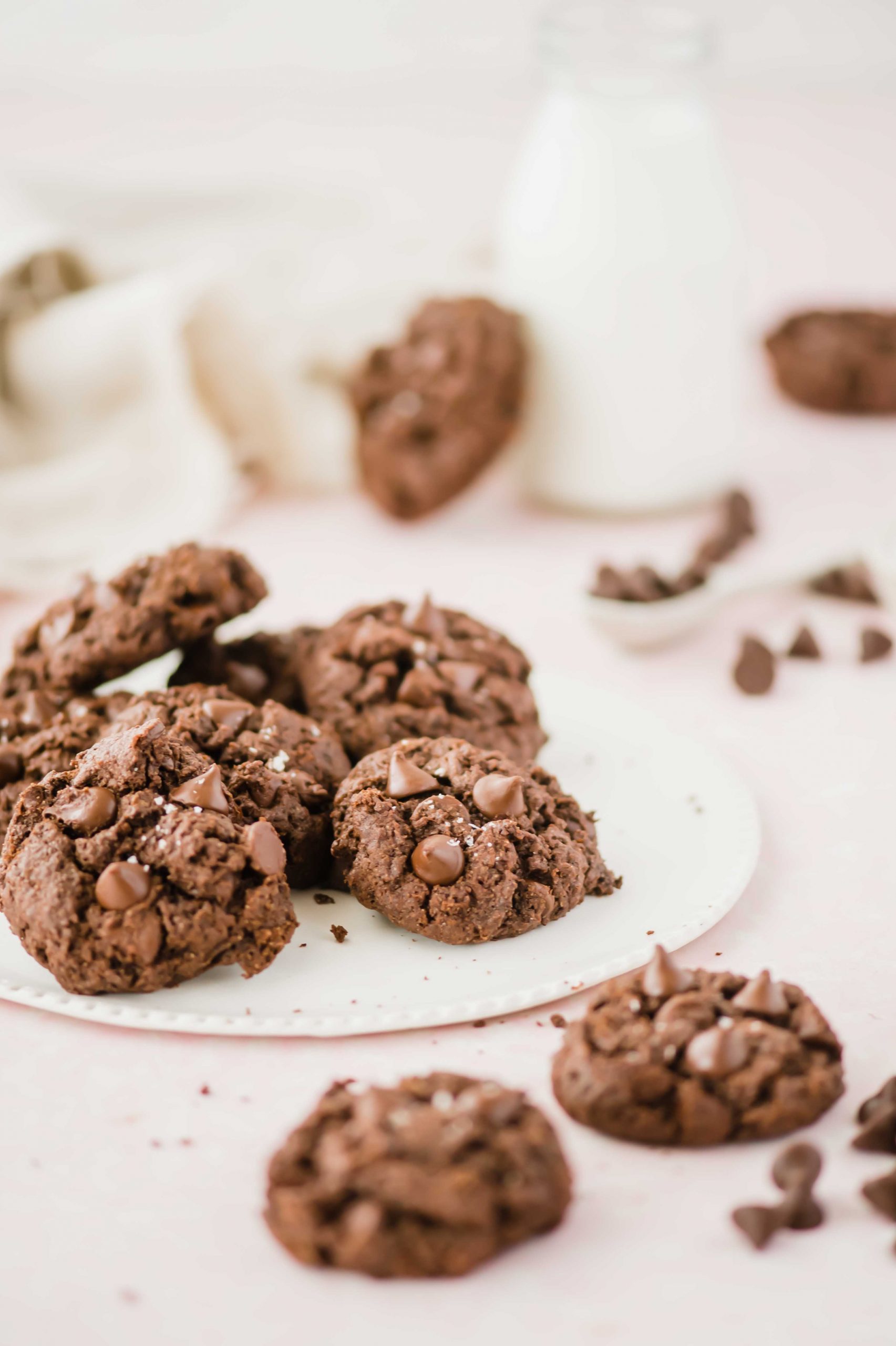 The Elephant in the room…. the sugar!
It's a sweet treat, they are cookies, so yes it does have sugar! AND THATS OK!!! It is ok to consume a little bit of sugar, it is ok for your kids to consume a little bit of sugar.
If you didn't catch up instagram post last week you might be wondering why I would choose brown sugar over something like coconut sugar or honey – everyone says they are healthier, so surely they are! BUT that actually aren't. If you want to read more about sugar, read this article to learn more!
Instead of focusing the on the type of sugar you use in a recipe, it is instead more valuable to reduce the total amount of sugar in the recipe (especially when cooking for kids!). So whats the best way to do this? If there is a cup of sugar in a recipe reduce it by 1/4 or even 1/2 cup. This very rarely changes the texture of a recipes (unless you first need to cream the butter and sugar).
Hint: I have already reduced the sugar in my recipes, so I wouldn't recommend reducing it further!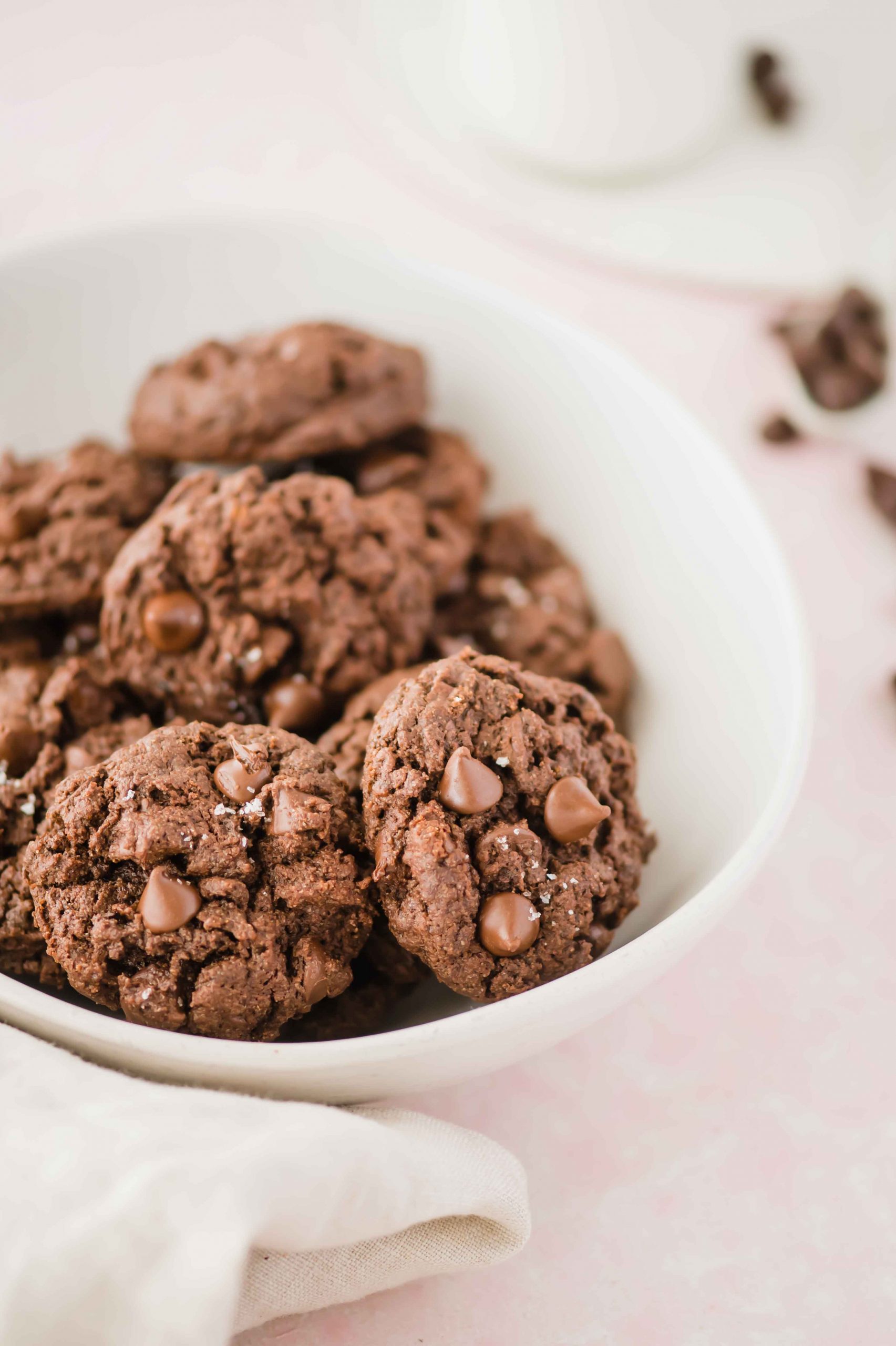 More Sweet Treat on the blog:
Vegan Chocolate Fudge Cookies
Healthy moist rich fudgey cookies that just melt in your mouth! Make them with vegan chocolate chips to make them vegan!
Ingredients
1

cup

oat flour

1/4

cup

cocoa

¼

cup

brown sugar

1

tsp

baking soda

1

tsp

baking powder

1/3

cup

rice bran oil

1

flax egg

1 tbsp flax meal, 2 tbsp water

¾

cup

choc chops
Instructions
Preheat the oven to 160C. Combine the oat flour, cocoa, sugar, baking soda and baking powder in a bowl. Make the flax egg in a bowl by combining the flaxmeal and water. Make a well in the centre and add in the rice bran oil and flax egg. Whisk together to form thick dough. Mix through the choc chips.

Form 1 Tbsp of mixture into a ball and then flatten out slightly, alternatively use a cookie scoop. Repeat with remaining mixture.

Bake in the oven for 20mins. Allow to cool completely.
Notes
- swap coconut sugar for brown sugar, it has a similar taste and flavour profile! Don't believe me – check out this post…..
- use vegan chocolate to make this recipe completely vegan! - Lindt dark chocolate is vegan!
https://www.goodlittleeaters.com/wp-content/uploads/2020/02/fudgeychoccookies-11-scaled.jpg
1705
2560
Shelley
https://www.goodlittleeaters.com/wp-content/uploads/2022/01/Good-Little-Eaters-Web-Logo.png
Shelley
2020-02-03 05:30:00
2022-01-24 11:37:31
Vegan Chocolate Fudge Cookies