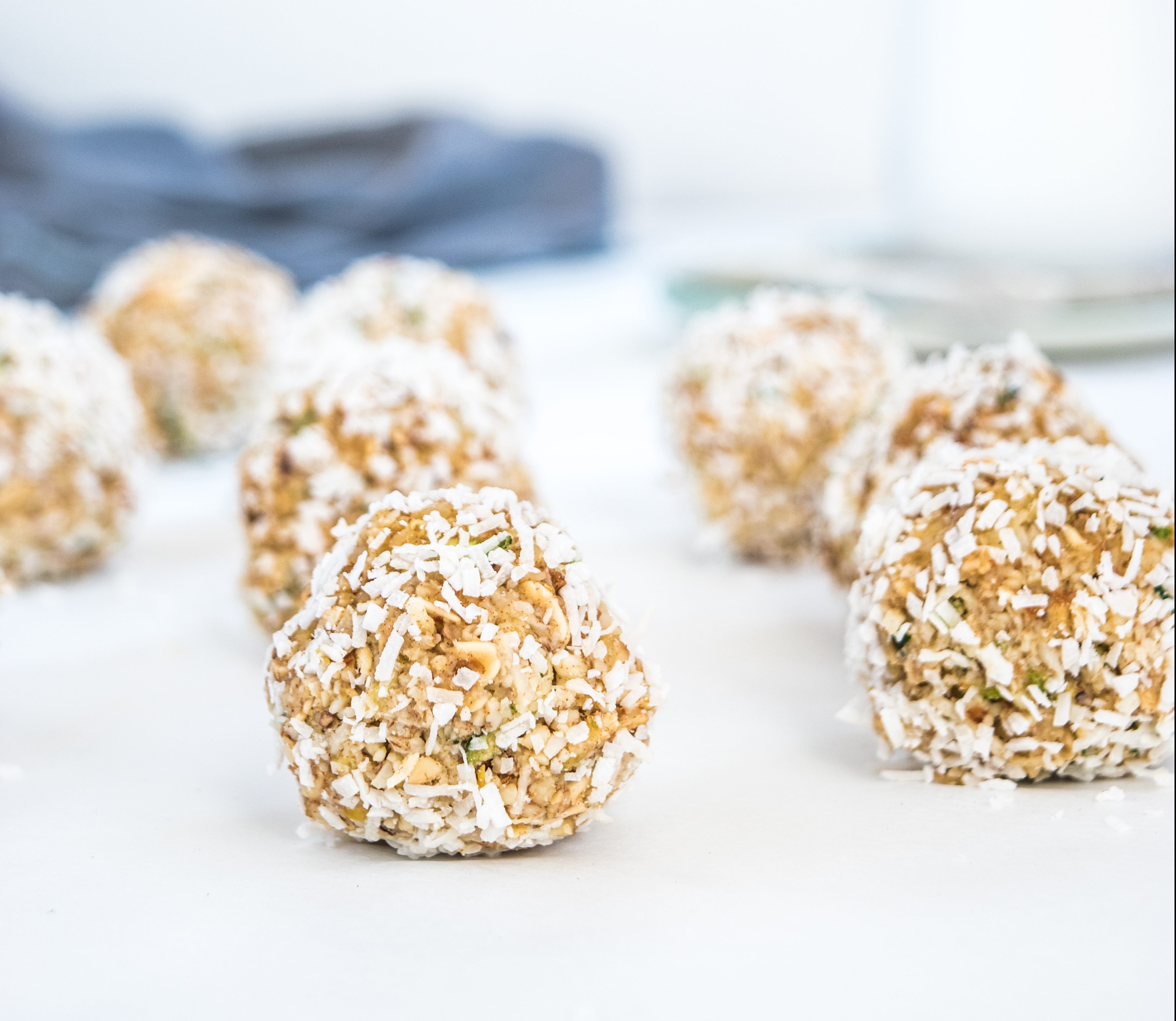 I LOVE LOVE LOVE to snack. Ask anyone at the office, I swear I must annoy them with how often I get up to raid the fridge. So when I do snack I try and make sure I have healthy options on hand. These bliss balls are just that! Healthy and delicious with the bonus of an extra boost of veggies in your diet – winning!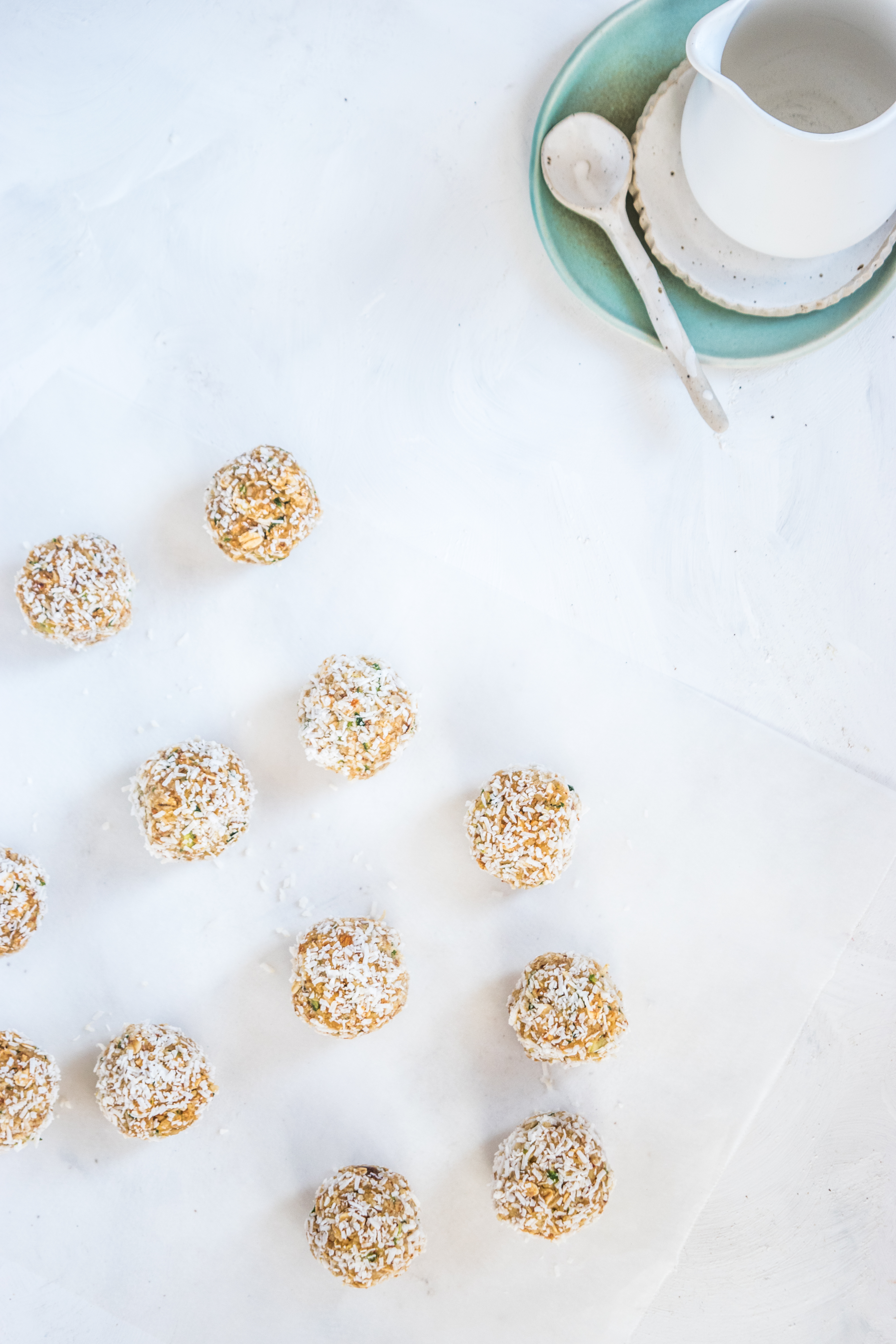 Zucchini Lemon Bliss Balls
[Description]
[row]
[column md="3″]
[Ingredients]
SERVES: 12
INGREDIENTS:
3/4 cup grated zucchini
1/3 cup almonds
1/2 cup dates
Zest of 2 lemons
Juice of 1 lemon
1/2 cup rolled oats
1/3 cup coconut flakes
1/3 cup desiccated coconut
[/Ingredients]
[/column]
[column md="9″]
[Method]
Prep TIME: 10mins
Method:
First, grate the zucchini and place it in a sieve to drain all of the liquid from the zucchini, stand for at least 10mins. After 10mins squeeze the zucchini with your hand to remove any excess liquid.
Then put the almonds together with the dates into a food processor or blender and process until a sticky mixture forms. Then add the lemon zest and juice. Tip mixture into a bowl and mix through zucchini, rolled oats and coconut flakes. Knead the mixture with your fingers to ensure it all sticks together. If it appears a bit crumbly add in 1 tbsp coconut oil – this could indicate that there is still too much liquid in the zucchini when added in. Form the mixture into balls and then roll in desiccated coconut. Chill in the fridge for 30mins then enjoy!
[/Method]
[/column]
[/row]
[/Description]
[row]
[/row]
https://www.goodlittleeaters.com/wp-content/uploads/2018/05/DSC_0280-e1535837654626.jpg
3465
3990
Shelley
https://www.goodlittleeaters.com/wp-content/uploads/2022/01/Good-Little-Eaters-Web-Logo.png
Shelley
2018-05-02 07:51:18
2019-04-02 14:30:08
Zucchini Lemon Bliss Balls